In 
Memoriam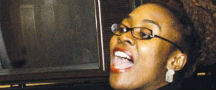 Remembering Dr. Aaronette M. White

The Women's Center, as well as the UCSC community, is mourning the loss of Professor Aaronette M. White in August. Continue»
Find 
Us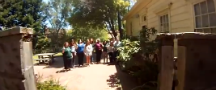 Women's Center at Cardiff House
How to get to the wonderful Women's Center @ Cardiff House from central campus. 
We're reachable on the Loop Shuttle, at the Lower Campus Stop. Look for signs for Cardiff House and/or Women's Center.
Watch»
What's 
Up
What is the Women's Center up to?

On the 
Web
Cardiff House is all over the interwebs. Friend us, Like us, +1 us, Tumbl for us. You know you want to.
We're looking for media mavens, so if you want to tumbl and gplus on our behalf, email women@ucsc.edu!
Support 
Cardiff House
The Women's Center at Cardiff House depends on the goodwill of students, faculty, staff, community and alumni in order to continue our programs and maintain our comfortable, safe house.
Please consider donating time and funds to a great resource center "on the edge of campus ... for a reason."